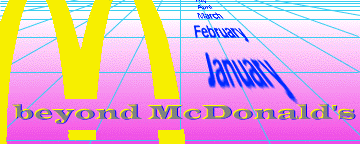 Eastman Kodak in the McSpotlight
Eastman Kodak owns companies in Brazil, Egypt, Iran, Kenya, Mexico, Peru, and Uganda

In 1988, a pipeline at a Kodak plant in the USA broke and spilled 30,000 gallons of methylene chloride near a school and residential area. Methylene chloride is a possible carcinogen. Tests conducted in 1989 showed that 11 other chemicals were present in the ground water around the plant in amounts exceeding state guidelines.

In 1987 it was named the largest single emitter of methylene chloride in the USA for which it was fined $2 million in 1990. According to 1989 US EPA data, Kodak was the ninth worst toxic chemical polluter in the USA and one of the leading releasers of 'known or suspected carcinogens'.

The Workington plant of Kodak subsidiary, Ectona Fibres, is number one on Friends of the Earth's 1992 list of top 100 'Secret Polluter's'. The plant is allowed to discharge up to 682kg of toxic metals every day into sewers.

In 1989, its drug company, Sterling Winthrop, was criticised for its marketing of painkiller, dipyrone, for minor applications in the Philippines, Indonesia and many other Third World countries. Dipyrone is banned or restricted in many countries and should only be prescribed for severe pain because it can cause the potentially fatal disease, agranulocytosis (lack of white blood cells).

In 1991, a Kodak US subsidiary received about u85 million in contracts for explosives and ammunition.

Kodak tests its industrial chemicals and drugs on animals.