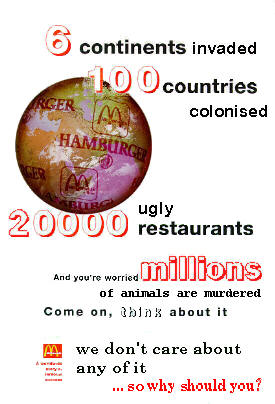 ---
McDonald's Try New Tactic In Recruitment Drive
---

If you're 21 or over and want to go far, join McDonald's as a Trainee Manager. We offer comprehensive training, an excellent salary and great benefits and you could soon be running a business with a £million turnover.
Fill in your details and we'll send you more information about Trainee Management opportunites.
McDonald's Restaurants Ltd
11 - 59 High Road
Finchley
London N2 8BR


Think this is a subvert? Check out the subverts section.

---