OP-ED


1. Cattle and the Global
Environmental Crisis

BY JEREMY RIFKIN, President, Greenhouse Crisis Foundation, Washington, D.C.
(1231 words)

2. The Beef Diet --
Prescription for Disaster

BY NEAL D. BARNARD, M.D., President, Physicians Committee for
Responsible Medicine, Washington, D.C.
(692 words)

3.Farm Animals:
Commodities or Creatures?

By JOHN A. Horr, Chairman, EarthKind, Washington, D.C.
(753 words)

4. Cows Eat Better Than
People Do

Br DR. WALDEN BELLO, Executive Director, Food First/The Institute for
Food and Development Policy, San Francisco, CA
(784 words)



1. Cattle and the Global
Environmental Crisis

By JEREMY RIFKIN, President, Greenhouse Crisis Foundation, Washington, D.C.

In all of the ongoing public debates around the global environmental crisis, a curious silence surrounds the issue of cattle, one of the most destructive environmental threats of the modern era. Cattle grazing is a primary cause of the spreading desertification process that is now enveloping whole continents. Cattle ranching. is responsible for the destruction of much of the earth's remaining tropical rain forests. Cattle raising is indirectly responsible for the rapid depletion of fresh water on the planet, with some reservoirs and aquifers now at their lowest levels since the end of the last Ice Age. Cattle are a chief source of organic pollution; cow dung is poisoning the freshwater lakes, rivers, and the streams of the world. Growing herds of cattle are exerting unprecedented pressure on the carrying capacity of natural ecosystems, edging entire species of wildlife to the brink of extinction. Cattle are a growing source of global warming, and their increasing numbers now threaten the very chemical dynamics of the biosphere. Most Americans and Europeans are simply unaware of the devastation wrought by the world's cattle. Now numbering over a billion, these ancient ungulates roam the countryside, trampling the soil, stripping the vegetation bare, laying waste to large tracts of the earth's biomass.
Hoofed locusts of the rain forest
Since 1960 more than 25 percent of Central America's forests have been cleared to create pastureland for grazing cattle. By the late 1970's, two thirds of all the agricultural land in Central America was occupied by cattle and other livestock, most of it destined for North American dinner tables. American consumers save, on the average, a nickel on every hamburger imported from Central America, but the cost to the environment is overwhelming and irreversible. Each imported hamburger requires the clearing of six square yards ofjungle for pasture.

The creation of a vast cattle complex in Central America has enriched the lives of a few wealthy landowners and their political allies, pauperized much of the rural peasantry, and spawned widespread social unrest and political upheaval. More than half the rural families in Central America -- 35 million people -- are now landless or own too little to support themselves, while the landed aristocracy and transnational corporations continue to gobble up every available acre, using much of it for pastureland.

This destructive pattern of forest clearing, land concentration, and displacement of peasant populations is being repeated throughout Latin America. In Mexico, 37 million acres of forests have been destroyed since 1987 to provide additional grazing land for cattle. Mexican ecologist Gabriel Quadri summed up the feelings of many of his countrymen when he warned, "We are exporting the future of Mexico for the benefit of a few powerful cattle farmers."
The wasting of the land
The destructive impact of cattle extends well beyond the rain forests to include vast stretches of the earth's land. Cattle are now a major cause of desertification around the planet.

Today about 1.3 billion cattle are trampling and stripping much of the vegetative cover from the earth's remaining grasslands. Each animal eats its way through 900 pounds of vegetation a month. Without flora to anchor the soil, absorb the water, and recycle the nutrients, the land has become increasingly vulnerable to wind and water erosion. And the cattle destroy the land in still another way: their powerful hoofs compact the soil with the pressure of 24 pounds per square inch. The soil compaction reduces the air space between particles, reducing the amount of water that can be absorbed. The soil is less able to hold water from the spring melting of snow and is more prone to erosion from flash floods. More than 60 percent of the world's rangeland has been damaged by over-grazing during the past half century.

The United Nations estimates that 29 percent of the earth's landmass now suffers "slight, moderate, or severe desertification." Some 850 million people live on land threatened by desertification. More than 230 million people live on land so severely desertified that they are unable to sustain their existence and face the prospect of increasing malnutrition and starvation.

In the United States, cattle are destroying much of the West. Between two and three million cattle are currently grazing on hundreds of millions of acres of public land in 11 western states. While western beef cattle make up only a small percentage of the beef production in the United States, they cause significant environmental destruction. According to a 1991 report prepared by the United Nations, more than 450 million acres on the western range are suffering a 25 to 50 percent reduction in yield, in part because of the overgrazing of cattle.

Philip Fradkin, writing in Audubon magazine, summed up the dimensions of this crisis -- a crisis that has, until now, remained among the country's best kept environmental secrets: "The impact of countless hooves and mouths over the years has done more to alter the type of vegetation and land forms of the West than all the water projects, strip mines, power plants, freeways and sub-division developments combined."
Warming the planet with beef
The grain-fed-cattle complex is now a significant factor in the emission of three of the gases that cause the greenhouse effect -- methane, carbon dioxide and nitrous oxide -- and is likely to play an even larger role in global warming in the coming decades.

The burning of fossil fuel accounted for nearly two-thirds of the 8.5 billion tons of carbon dioxide added to the atmosphere in 1987. The other third came from the increased burning of the forests and grasslands. Plants take in and store carbon dioxide in the process of photosynthesis. When they die or are burned, they release the stored-up carbon -- often accumulated over hundreds of years -- back into the atmosphere. When the trees are cleared and burned to make room for the cattle pastures, they emit a massive volume of carbon dioxide into the atmosphere.

Still, the burning of forests for pastureland is only part of the story. Commercial cattle ranching contributes to global warming in other ways. Our highly mechanized agricultural sector also uses a sizeable amount of fossil fuel. With 70 percent of all U.S. grain production now devoted to livestock feed, much of it for cattle, the energy burned by farm machinery and transport vehicles just to produce and ship the feed represents a significant addition to carbon dioxide emissions.

It now takes the equivalent of a gallon of gasoline to produce a pound of grain-fed beef in the United States. To sustain the yearly beef requirements of an average family of four requires the use of more than 260 gallons of fossil fuel.

Moreover, to produce feed crops for grain-fed cattle requires the use of petrochemical fertilizers, which emit nitrous oxide, another of the greenhouse gases. Nitrous oxide released from fertilizers and other sources now accounts for 6 percent of the global warming effect.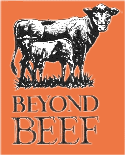 Finally, cattle themselves emit methane, a potent greenhouse gas. Although methane is also emitted from peat bogs, rice paddies, and landfills, the growing cattle population accounts for much of the increase in methane emissions over the past several decades. Methane emissions are responsible for 18 percent of the gases causing the global warming trend.
The ever-increasing cattle population is wreaking havoc on the earth's ecosystems. Reducing our consumption of beef and redirecting animal husbandry practices toward humane, sustainable production of cattle will go a long way towards restoring the planet to health and establishing a new covenant of stewardship with the earth.


2. The Beef Diet -
Prescription for Disaster

BY NEAL BARNARD, M.D., President, Physicians Committee for Responsible
Medicine, Washington, D.C.

Imagine if two jumbo jets collided over a major citv and, in the resulting fireball, 4,000 people died -- it would be a national tragedy -- one of the worst accidents ever. People would demand that airlines and the government made sure nothing like that could ever happen again.

A tragedy of this proportion happened the day before yesterday. It happened yesterday, too. It will happen again today and tomorrow. Every single day in the United States, 4,000 lives are taken by heart attacks and almost nothing is being done about it.

For years now, we have known of the role diet plays in health, yet unhealthy diets are still promoted by the government, livestock industries, advertisers, and even doctors. Healthy diets must be presented and encouraged by these groups if America's health care crisis is going to be solved.

Dietary changes are worth making. Two of the three leading killers of Americans are heart disease and stroke. Both are linked to "hardening of the arteries" -- atherosclerosis -- which, in turn, is largely caused by high-fat, cholesterol-laden diets. As we all know, animal flesh, and beef in particular, is a major source of cholesterol and saturated fat.

The enormous toll of these diseases is taken one patient at a time, as doctors finally give up trying to resuscitate yet another heart that is damaged beyond hope. The toll is also felt in the national pocketbook. Coronary bypasses and expensive diagnostic tests are now the budget-breaking routine in every city in America. Many other diseases also have their roots in our daily meals. Breast cancer, which has reached epidemic proportions, killing one woman every twelve minutes, is clearly related to diet. The same connections have beendrawn between diet and cancers of the colon and prostate. In fact, according to the National Cancer Institute, some 80 percent of cancer deaths are attributable to smoking, diet, and other identifiable and controllable factors. Foods rich in fat and oils increase our cancer risk. About 40 percent of all the calories we eat comes from the fat in meats, poultry, fish, dairy products, fried foods and vegetable oils. These fats stimulate the over-production of hormones which encourage cancer and promote the development of carcinogens in the digestive tract.

Not only are beef and other meats high in cholesterol and saturated fats, but they are also low in some vital vitamins and minerals, and they contain zero fiber. Recently there has been enormous scientific attention given to the role beta-carotene and other vitamins and minerals play in blocking cancer growth. Whole grains, fruits, legumes, and vegetables are full of vitamins and minerals. And plant foods have fiber -- a substance completely lacking in beef and other meats. We have long known that fiber helps eliminate many common gastrointestinal problems such as constipation; however, evidence shows that it also is protective against a wide variety of diseases ranging from colon cancer to diabetes, and from gallstones to appe"dicitis. It also binds with carcinogenic substances, bile, and excess hormones which would otherwise rest in the digestive tract, and moves them out of the body.

As one studies the diets of people around the world, one thing becomes clear: as people give up traditional diets that are low in fats, high in fiber, and predominantly plant-based in favor of beef and other meats, the incidence of diseases such as cancer, heart disease, diabetes, and kidney disease rises. At the same time, life expectancy and quality of life decline. In recent years, Japan has been the target of American beef and tobacco promotional campaigns that seem to be some sort of Pearl Harbor revenge program. Members of the higher socioeconomic strata, who are adopting Westernized diets, have much higher rates of breast, colon, and prostate cancer and heart disease than their counterparts who eat less (or no) meat.

The Beyond Beef campaign is encouraging people to make this simple change -- to step away from beef. It is a move that is good for you, for others, for animals, and for the environment. So live a little; try some new cuisine; experiment with traditional and ethnic foods. It could well help you live a lot longer.


3. Farm Animals:
Commodities or Creatures?

BY JOHN A. HOYT. Chairman, EarthKind, Washington, D.C.

Growing up in rural Ohio does not necessarily qualify a person to regard himself a farm boy. But spending summers on my grandparents' 360-acre farm near Spencer, West Virginia, during my childhood and youth made me very aware that farm animals are creatures whose needs and wants, though different in degree and scope from humans, are as real as many of those I experience.

I could milk a cow, by hand of course, with the best. Riding horseback without a saddle was almost as natural as walking. And though some may not be familiar with the farm language of that day, I did my share of cradling hay, slopping pigs, and shucking corn. To spend several weeks on a farm in West Virginia in the 1930's and '40s was to know something of early America, though modern civilization was already redefining our lifestyles in many ways.

Like most Americans of that era, I grew up eating food produced primarily on the many small family farms scattered across this nation. Like most Americans, I ate meat, cheese, and eggs, and drank milk at almost every meal. Like most Americans today, I still do -- though less so, I suspect, than most. Something has changed about the ways in which we raise and market farm products today, especially those derived from animals. No longer is it possible to drive into the countryside in most communities and purchase eggs from a local farmer. No longer is it possible in most communities to get freshly dressed chickens - or any other kind of meat for that matter -- at a farmers' market.

The supermarkets have replaced the local groceries; the giant agribusiness corporations have replaced the small farmers; and farm animals have become commodities rather than creatures.

I certainly did not relish chopping off the head of a chicken, and I very much dreaded the day when my grandfather would butcher a pig or a calf; but death for those animals was quick and painless and until then they had lived in natural settings and comfortable quarters.

Today I eat far less meat and other animal products than in my growing-up years. Health factors, of course, are an important consideration in that decision. But more than anything else, it is my concern about the ways in which animals are raised, transported, marketed, and slaughtered that has caused me to reduce my consumption of animal products significantly over the past several years.

In many cases, farm animals are treated as if they were little more than assembly-line products, mass produced by a system designed for speed and efficiency with little regard for the needs and wants of the animals,

Calves are confined in crates for their entire short lives, unable to experience the comfort and nurturing of their mothers, or even express their most basic instincts, all for the purpose of producing so-called white veal. Cattle are herded onto trucks or railway cars, crowded in hot feed-lots where they're fattened for the kill, and, finally, transported yet again in less than humane conditions to slaughterhouses that are, in many cases, still Practicing methods that would utterly sicken and revolt most people who eat meat.

The Beyond Beef campaign, of which I am an enthusiastic supporter, brings together advocates of animal protection, human health, the environment, and the anti-hunger movement. Beyond Beef seeks to reduce the consumption of beef by 50 percent over the decade. And the replacement foods being advocated are not other meats, but nuts, fruits, vegetables and cereal grains. Clearly this kind of reduction and replacement, either in part or in whole, will reduce the numbers of animals subjected to stress and suffering by the millions.

If those who choose to continue eating meat are conscientious in seeking out those farmers and ranchers who practice humane sustainable agriculture, the end of treating animals as mere commodities will be in sight. This campaign will then contribute not only to the well-being of animals but to farmers and ranchers as well, especially those who still recognize that animals are sensitive, feeling creatures, and not simply cuts of meat.

People rarely intend to inflict cruelty and suffering on farm animals. Rather, the suffering is a by-product of systems that fail to see animals as creatures, systems that are wired to bypass feelings and needs. So long as we tolerate and encourage such systems by purchasing their products, we too are perpetrators of cruelty and abuse though we may appear to be only bystanders.


4.Cows Eat Better Than People Do

By DR. WALDEN BELLO, Executive Divector, Food First/The Institutefor Food and
Development Policy, San Francisco, CA

Every time you eat a hamburger you are having a relationship with thousands of people you never met. Not just people at the supermarket or fast food restaurant but possibly World Bank officials in Washington, D.C., and peasants from Central and South America. And many of these people are hungry.

The fact is that there is enough food in the world for everyone. But tragically, much of the world's food and land resources are tied up in producing beef and other livestock -- food for the well-off -- while millions of children and adults suffer from malnutrition and starvation.

The mathematics are simple. For every pound of feed-lot beef on our plates, an American cow eats nine pounds of grain and soy feed. In the 1980's, the world grain supply alone was enough to provide every human on the planet with 3,600 calories a day -- more than enough to meet everyone's average nutritional requirements. As Frances Moore Lappe, author of Dietfor a Small Planet, explains, "Our food system takes abundant grain, which hungry people can't afford, and shrinks it into meat, which better-off people will pay for." Cattle and other livestock eat 70 percent of the grain produced in the United States.

We may think that U.S. grain exports feed the hungry around the world. But in reality, three-fourths of the corn, barley, sorghum, and oats imported by poor countnes goes to feed animals.

How can it be true that people are hungry -- even starving -- while an abundance of food is produced? The problem is not scarcity of food, but that cows often eat better than people do. It all depends on how meat is produced. Livestock, such as chickens and pigs, raised on kitchen scraps and other waste, can supplement a poor family's diet by converting inedible materials into meat and eggs. Livestock raised by small farmers who rotate pasture with food crops can improve soil fertility while raising livestock for additional home consumption or market income. Paradoxically, however, grain-fed meat and meat raised through extensive farming on land that used to be accessible to peasants and small farmers to produce subsistence and market crops can create hunger while it creates food.

In Central America, staple crop production has been replaced by extensive cattle ranching, which now occupies two-thirds of the arable land. The World Bank encouraged the switch-over by dumping cattle credit into the region, with an eye toward expanding U.S. fast-food and frozen-dinner markets. The resulting expansion of cattle ranching has deprived peasants of access to the land they depend on for growing food. And because of ranching's limited ability to create jobs (cattle ranching creates thirteen times fewer jobs per acre than coffee production), rural hunger has soared. Concentrating on Central America's "comparative advantage" in cattle exports has not created the kind of economic growth that can end hunger. Poor people, deprived of land on which to grow food and without adequate income to buy imported food, are not the ones who benefit from beef exports.

In parts of Mexico and South America, beef production is linked to increasing poverty in a different way -- the switch-over from growing food crops to feed crops. In Brazil, half of the basic grains produced are sold as livestock feed, while the majority of the rural poor suffer from malnutrition. The shift from black beans, a basic food crop, to soy beans feeds the beef appetites of the Brazilian elites and foreign importers of Brazilian livestock feed, not Brazil's hungry masses. A study by David Barkin of the Autonomous Metropolitan University in Mexico City found that in Brazil, Colombia, Egypt, Mexico, Peru, the Philippines, South Africa, Thailand and Venezuela, production of meat for the rich has crowded out basic food production for the poor.

What does all this have to with our hamburgers? The American fast-food diet and the meat-eating habits of the wealthy around the world, support a world food system that diverts food resources from the hungry. But we do not have to unknowingly go along for the ride. Choosing to eat a diet lower on the food chain is a way of rejecting our position at the top of what environmental activist Jeremy Rifkin calls the "protein ladder." A diet higher in whole grains and legumes and lower in beef and other meat is not just healthier for ourselves, but also contributes to changing the world system that feeds some people and leaves others hungry.

That is why we at Food First are joining the Beyond Beef campaign to encourage Americans to eat less beef and other meat.

Stephanie Rosenfeld, a research associate with Food First, contributed to this article.