Ronald McDonald on double standards, McDonald's
and Scottish heritage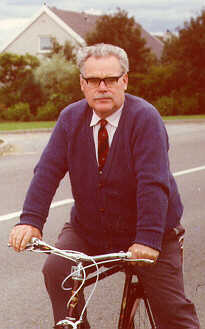 ---
He's married, has four children and six grandchildren and he lives in Scotland ...
he does NOT wear a red nose, does NOT wear make-up and has only entered a McDonald's store once ... it is of course the REAL Ronald McDonald.
Ronald, aged 61 year's and a retired school teacher, lives in Aberdeen, Scotland. He is a member of one Scotland's biggest clans (the McDonald's) and has been incensed by the double standards McDonald's Corp. has shown with regard to his own heritage and his own name.


---
The RealAudio software is free. Download it and find out more here.

Could you tell us about the situation you find yourself in just now?

How has this current situation affected your everyday life?

Why do you think you got so much publicity for your actions?

What are the practices that McDonald's are invovled in that you dislike?


".. big business hammering down on small people,
this is something that got right up my nose."



Have you ever considered organising a class action, with others, against McDonald's?

Tell us what you think about the McLibel Trial and its two defendents?

Do you think there is popular support for such protests against giant corporations?

Are there any particular dangers in what McDonald's have done?


".. an attack on democracy, big business running the country
instead of our politicaly elected representatives .."



Why do you think McDonald's set about their action against Ms Blair, of 'McMunchies'?

What do you feel abaout McDonald's in general - eg. their attitude to their employees etc

Have McDonald's yet contacted you about this matter?

Is there anything you would like to add to what you have already told us?


"they're claiming this prefix 'Mc'
this has been the property of the Scottish and Irish nations
for over a thousand years ."



A full transcript of the unedited interview is also available